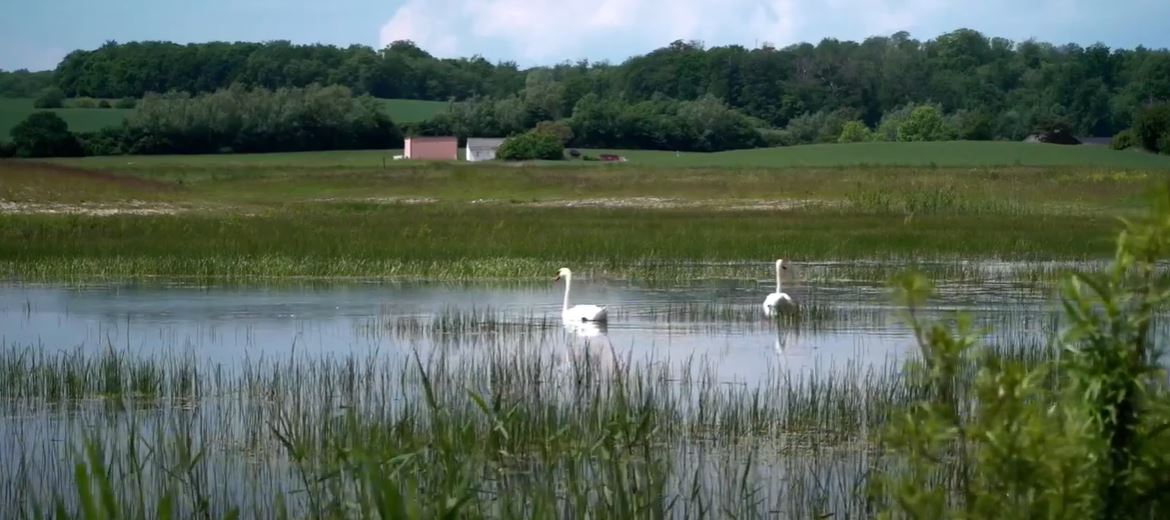 07 May

Visit our successful examples of private nature estates: new videos launched

Join us to Sweden to the area of the Tullstorp Stream

The Tullstorp Stream is located in one of the most intensive agricultural areas of Sweden where 85% of the land is arable and. Since 2009, over 40 wetlands and 15 km of the stream have already been restored. The mains objectives of the project are to reduce the outflow of nutrients into the Baltic Sea, tackle the erosion and flooding, maintain the stream and promote biodiversity by recreating a valuable fish community. The TSP is operated by an association of landowners working all along the stream. The project is unique in a way that the farmers themselves are in control of the project.

Join us to France to the 'Plaines de Mazerolles'

The ASPM brings together the owners of the 750 ha of the dammed marsh of Mazerolles. 70 owners and users agreed to bundle forces to establish a water level management protocol to allow agricultural activities necessary for the maintenance of the marsh, insure professional fishing, recreation and hunting activities. Over the last 60 years, they have developed a strong expertise in water management, habitats and species management rankings. The hydraulic management of the Mazerolles marshes is key to the conservation of nature and biodiversity in this area.

Join us to the Netherlands to the private National Park Hoge Veluwe 

The Hoge Veluwe National Park is the largest interconnected, actively managed, privately owned nature reserve in the Netherlands. It is almost entirely dependent of its 600,000 yearly paying visitors for its survival. The Park is a unique combination of nature, art and architecture. Within the Natura 2000 area of the Veluwe, the Park is an important source of biodiversity. The management targets a sustainable Nature management with public access while keeping a decision making and financial independence.

Join us to Spain to private nature reserve 'El Castanar'

El Castañar consists of high and rugged mountains combined with broad pastures, a mosaic landscape of farmland with centuries-old oaks and low mountains dotted with several streams. The Castañar manages a cattle ranch, an Iberian pig and sheep farm, olive groves, vineyards, hunting grounds, etc. They received the Wildlife Estate label as an award for their successful conservation practices. Iberian lynxes were reintroduced in the estate and they participated in the LIFE project for the recuperation of the imperial eagles.