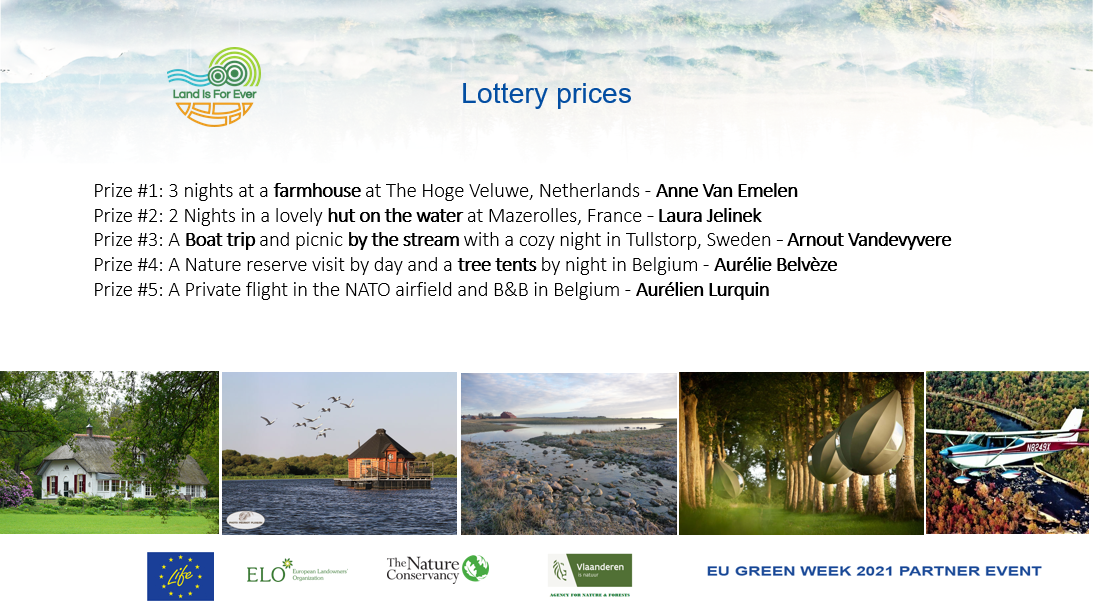 01 Jul

Congratulation to the lottery winners !

It was great to see you test your knowledge and take part to our Private Land Conservation Lottery during our Final Conference.
The prices are coming from our case studies and we would like to thank the generosity of the owners and managers.
All the best to the winners. We wish you a pleasant private land conservation experience.